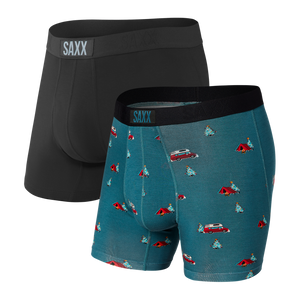 VIBE SUPER SOFT 2-PACK
/ HOW IT FITSSlim Fit: form-fitting through the butt and thighs.
/ MADE FORThe guy who wants to give his balls a boost. This best-selling style is cut from a breathable fabric that's so soft you won't want to take it off. Double down with this Vibe 2-Pack.
/ PRINT FEATUREThe perfect holiday pack for the woodsman in your life. Give the gift of life-changing comfort and support.
/ BUILT IN TECHBallPark Pouch™, Three-D Fit™, Flat Out Seams